Welcome to the Gracenote Developer Network!
Supercharge your app with world-class data for TV and movies.
Tap into the same data that fuels the most exciting entertainment guides & UIs on the planet. Gracenote, the world's leading provider of TV and movie data, helps businesses create money-making apps that turn consumers into loyal fans. What can our OnConnect APIs offer you?
TV schedules
Movies showtimes
Online video links
Plot summaries
Cast and crew info
Keywords and recommendations
Images
Celebrity info
And much more!
Multiple service plans are available, including instant access to our FREE public plan. If you already have a Mashery ID you may
Sign In
and request a key.
Register
API Explorer
Getting started with OnConnect is easy. Offering access to more than 30 different data-delivery API methods, OnConnect gives application developers reliable, flexible, and scalable delivery of the company's industry-leading On® TV Entertainment metadata.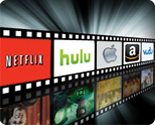 Looking for new ways to serve up On® Entertainment Data? Designed with mobile apps and connected TVs in mind, the APIs will provide easy access to a wide range of data for movies, celebrities and TV.
Managing images is a delicate balance. Cloud-based image delivery helps you focus on the goal.